I hope you love the products I've recommended below, just a heads up that as an Amazon associate, I earn from qualifying purchases. This means I may earn commissions on products bought via links on this page.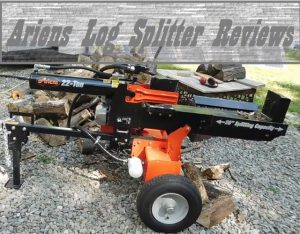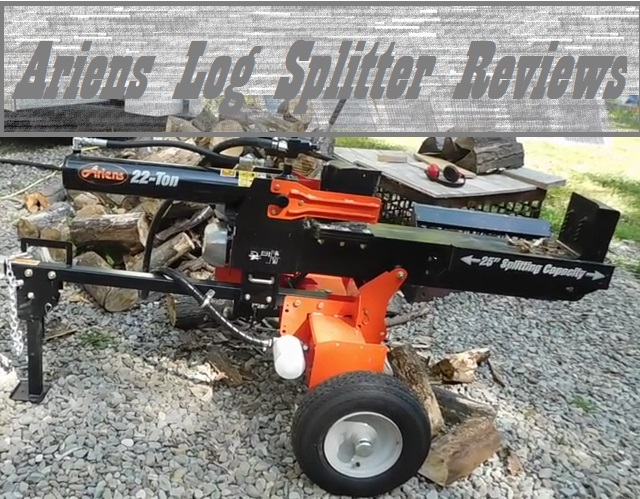 When most people think of the Ariens Company they will think of the "mower of the White House" and also the "official snow blower of Lambeau Field", which will give you a bit of an idea of the quality of the Ariens companies standards when it comes to there machines. Since the company was founded in 1933 the Ariens company have made a name for themselves by, constantly manufacturing dependable, durable, and finely crafted machines. With such reliable machines under there belt, do there log splitters stand up to that level of quality as well? With that in mind, on this page you will find 3 of the best Ariens log splitters reviews.
Since they are known for there snow blowers and lawn mowers, I know some people will be a little concerned about, if that's what the specialize in. Then maybe they cut corners on there log splitters? I'm happy to report this is not the case, every time Ariens put there name on a machine, they're putting there families own name on the line. With the 3 wood splitters that I tested on this list, all I found was quality parts and some brilliant design and was pleasantly surprised at every corner.
Our Recommendations, And A Bit About The Company
Based in Wisconsin in the USA Arien is a trustworthy company who have worked extremely hard at getting there reputation to be one of the best companies in the US. So when you buy an Ariens product you will be getting over 80 years of experience in each product, and with that much experience you will be getting top quality. Down below are the 3 best Ariens log splitters on the market in 2019, and you will be getting a great machine with any of the 2 choices.
| | Ton Rating | Our Rating | Check Price |
| --- | --- | --- | --- |
| | 22 Ton | 9 | Check Price On Amazon |
| | 27 Ton | 9 | Check Price On Amazon |
| | 34 Ton | 9.5 | Check Price On Amazon |
Ariens 22 Ton Log Splitter Reviews
ARIENS COMPANY 917011 22 Ton Log Splitter



This Ariens 22 ton log splitter has become one of my personal favorite log splitters, after testing this log splitter it has gone to the top of my list. For a 22 ton log splitter it has a lot splitting power. To be honest, it has out split some 25 ton machines I have tested over the years. With this splitter I was able to split logs that were about 18 inches in diameter and even larger when it was in it's vertical position. Just having a vertical position gives this splitter a lot more value for your money, it gives it the ability to split logs a lot larger then the manufactures recommendations. I did test this splitter on a few cords of Australian pine and didn't have any problems with any knots, and split the soft wood pretty easily.
The one thing that I really liked about this splitter is it's Subaru 174cc engine. Which is a surprise as I wasn't overally sure about the Subaru engine when I first started tested it. Any fears I had with the engine were quickly silenced after running this monster for a while. I had no issues happen while testing this splitters engine. It actually surprised me with how easily it started and how reliable it was, it started on the first or second pull every time I tested it. I would recommend to get some oil that can handle the cold temperatures so you will have less issues during the colder months.
What I Like
Any log splitter that has a vertical position is instantly improved on value a hundred fold in my eyes, being able to split logs that are larger then it's ton rating will normally allow
For a 22 ton splitter it has a surprising amount of power, and has easily out split some stronger splitters.
The Subaru 174cc engine is really outstanding and has impressed me, it was very reliable and started extremely easily.
Ariens 22 Ton Log Splitter

Ariens 27 Ton log Splitter Reviews
ARIENS COMPANY 917001 27 Ton Log Splitter



With the Ariens 917001 27 ton log splitter what you will be getting is the a much stronger splitter then the 22 ton above.  But unfortunately, it does come with a higher price point. So what do you get for your extra hard earned money?
The first thing you get is more power, which is always a great thing. With this splitter I was able to split logs that were 24 inches in diameter while in it's horizontal position, but some of those logs were softer woods like sweet gum. When it came to splitting hard woods, I was able to split most logs when they were about 18 inches in diameter and the only time it struggled, was when I was splitting some dogwood. Which is one of the hardest woods in the USA.
Like all Ariens this 27 ton splitter also comes with a Subaru engine, which as I said above, this is a great move by Ariens. This Subaru engine is just as reliable and I personally found it to start even better then the model above. I did find this engine to be a little thirsty in terms of fuel, I found myself going through more then I have with some other engines (including Hondas). But apart from that small down side on this engine, it is still a great work horse that is actually quite quiet compared to some others.
What I Like
This splitter does come with a work table which is very handy and standard since the 2013 model, which will help save the back.
I really liked how quiet the engine was, not as quiet as an electric of course but easily more power.
The ability to split such hard woods with a 27 ton splitter, is quiet impressive and I don't reckon there would be many other splitters in this range that can split what this can.
Runs smoothly and rather quite for the size of it.
Ariens 27 Ton log Splitter

Ariens 34 Ton Log Splitter Reviews
Ariens  Company 34 Ton Log Splitter



There is a lot to love about this 34 ton log splitter, and the one and most obvious thing is just how much power this wood splitter has. While testing this 34 ton beast I didn't come across a log I couldn't split. Although I mostly was testing it on some knotty ash and some green aspen as well. With those two types of logs I didn't have any dramas, even when it was particularly knotted.
But when I wanted to get the maximum amount of splitting force out of this splitter, I would put it into it's vertical position. While in it's vertical position I was easily able to split logs that were over 36 inches in diameter and roughly about 24 inches in diameter while in it's horizontal position. Pretty mean if you ask me.
With such a big and strong wood splitter it's great that Ariens made sure that this log splitter was able to be towed and moved around. I was able to tow it around with my truck, tractor, and my ATV which was very useful when you have either a short distance or a longer distance to travel. It was actually fairly easy to get this splitter into position for when I was ready to split, it has quite high maneuverability. Even tho it's tires are approved by the department of transportation and can go up to 45mph, I don't recommend going over 40mph on a road and even slower on uneven terrain.
What I Like
I really liked not having to worry about if I could split a log or not, there was enough power to just split everything I threw at this log splitter.
The vertical position is one of my favorite features on any log splitter, and having it here is no different, just you can split larger logs.
Towing it to my friends and families house's to help them split there logs because they don't own a splitter yet, it was great having that freedom of movement.
Ariens Company 34 Ton Log Splitter

Save
Save