I hope you love the products I've recommended below, just a heads up that as an Amazon associate, I earn from qualifying purchases. This means I may earn commissions on products bought via links on this page.
Since limbing can have such a large difference in size, finding the best chainsaws for limbing is difficult. This is thanks to there being so many chainsaws on the market, it can get overwhelming. Not just this but what I need to cut, most likely will be different to you. This is just the nature of the game, when it comes to cutting.
So what you will find on this list, are some of the best chainsaws for limbing on the market, in my opinion. Even if you don't find the exact thing you're looking for, hopefully there is still something that helps. Whether you're a beginner, or been sawing for 50 years. Read on to find my buyers guide for the best chainsaws for limbing!
Our Recommendations For The Best Limbing Chainsaws
| | Bar Size | Power Source | Our Rating | Check Price |
| --- | --- | --- | --- | --- |
| | 18 | Gas | 9.3 | Check Price On Amazon |
| | 14 | Gas | 9.5 | Check Price On Amazon |
| | 16 | Cord/Electric | 8.5 | Check Price On Amazon |
The Best Chainsaw For Limbing On The Market
Husqvarna 450 18 Inch Chainsaw Review



There is a good chance if you've ever seen a chainsaw, it's a Husqvarna. This is for good reason, they make some of the finest chainsaws on the market. They keep this trend with the 450 being one of there finest chainsaws they've ever designed. This is one of the best chainsaw with an 18 inch bar, in my opinion.
Hot Knife Through Butter
One of the things I love about this chainsaw, is how it's like a hot knife through butter when cutting. This just made delimbing trees that much easier. It never struggled, nor did it get bogged down. This is the chainsaw you get when you're going to be doing some more serious cutting. Without breaking the bank.
While it's great having to not worry about, if you have enough power to cut. When it comes to limbing, I believe weight of the saw to be just as important. This chainsaw weighs roughly around 11.5lbs. This is a pretty good weight for a chainsaw this size. I also found it extremely comfortable to use.
Makes Maintenance Easier
Maintenance is such an important thing to do to your tools. So anything that makes the job easier is a plus in my book. I really like it's quick release air filter, and snap-lock cylinder cover. This allows you to change the air filter easily, and be able to get to the spark plugs quickly.
I would recommend getting the premixed gas for it. Since it doesn't have any ethanol. And as we all know that is a fuel killer. This will really help prolong this chainsaws life. Which is what you want when you get a chainsaw, a life long tool.
Become The Neighborhood Hero
There isn't a lot this chainsaw can't do in my opinion. It's a great saw for storm clean up, this is really useful if you live in Florida. This is thanks to it's easy start, and ability to cut most things. Not to mention how little vibration it has when cutting. It could cut even more if you wanted to up the bar, to something bigger.
This chainsaw will easily handle your limbing needs. Not only that, but most other chainsaw tasks you throw at it. So if you're just looking for a small limbing saw. Then I would recommend another saw on this list.
The Key Specs On The Husqvarna 450
Power Output: 3.2 HP
Cylinder Displacement: 50.2cc
Maximum Power Speed: 9600 RPM
Fuel Tank Volume: 0.95 Pint (15.2 Fluid Ounces)
Oil Pump Type: Fixed Flow
Chain Speed At Max Power: 56.89 FTS
Weight: 11.33 Pounds
Husqvarna 450 X-Torx 18 Inch Gas Chainsaw

The Top Rated Lightweight Limbing Chainsaw
The Echo CS-310 14 Inch Chainsaw Review



Echo chainsaws don't have as much power as Husqvarnas, and Stihl chainsaws. But they make up for it, by being some of the most well crafted chainsaws. In my opinion there are no chainsaws as reliable as an Echo. This is largely due to them being made in Japan, who have extremely high standards.
This chainsaw feels like it was designed to limb trees. While it wont handle bigger things like the Husky above will. It isn't meant to, but it will handle almost all your limbing needs. Which is precisely why you're here. Echo and Husqvarna are constantly compared to each other.
Easy To Start, Easy To Use!
When it comes to gas chainsaws, starting them can be an issue. This is a known thing, an shouldn't come as a surprise to anyone. This is what I really liked about this chainsaw, it started so easily. If it was cold, it only ever needed three pulls, and one when warm. This really impressed me.
It's extremely comfortable to use this chainsaw, thanks to it's anti vibration handle. Combine this with it roughly weighing 9.5 pounds. Makes it easier to use for extended periods of time. This is useful for those longer jobs, that cause more fatigue.
A Tip Using This Saw In Hot And Cold Weather
Echo designed this with a black rubber, weather plug. That's meant to be moved depending on the temperature. If it's above 41F you put the plug into summer position. For when it's below that you put it into it's winter position. This helps prevent it from overheating, which is useful.
The Key Specs On The Echo CS-310
Engine Displacement: 30.5cc
Carburetor: Butterfly-Valve Diaphragm
Oiling System: Automatic
Fuel Capacity: 8.5 oz
Weight(without bar and chain): 8.8 lbs
Bar Size: 14 Inches
Echo CS-310 14 Inch Chainsaw

Delimbing On A Budget
Worx WG303.1 16 Inch Electric Chainsaw Review



Overall this is a really solid small chainsaw, but it's a budget chainsaw. So it won't stand up to the Echo or Husky above, but that's okay. It's designed for something else, it it excels at that.
This is a great chainsaw if you're only planning on limbing, some smaller trees around your yard. It does this really well, and can handle more then I expected. It's great for the around the house chores, so if that's what you're looking for. Then this is an instant recommend.
Important To Remember
Since it is an electric saw, you will need a power outlet, and extension lead to use. This isn't really an issue in my opinion, since this isn't a saw you should take deep into a property. I will say it's very quiet, which is something I really appreciate more and more.
I've seen a lot of complaints about the chain falling off on this saw. The thing that surprised me about this, is in most cases. It seemed no one read their manuals. And all overlooked something simple. Which was all you had to do was tighten the chain several times, after your first use. This is simple to do, since you just need to adjust the large knob on the side.
The Key Specs On The Worx Chainsaw
Rated Voltage: 120V – 60HZ
Power Input: 14.5Amps
Bar Length: 16 Inches
Chain Speed: 12M/S
Weight: 11 LBS
Worx WG303.1 16 Inch Electric Chainsaw

Just What Is Limbing?
Limbing is one of those things that comes across as simple at first. But the further you take it, the more you understand just how much you underestimated it. While it sounds simple in that you're removing tree limbs off a tree. This can either be done to a tree still standing, or to a cut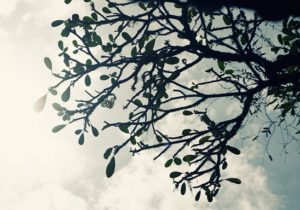 tree.
Why Do You Limb A Tree?
There are a variety of reasons to delimb a tree. Some people do it to help prevent fires, especially in California. Where you need to remove all tree limbs, that are 6 foot from the ground. Another reason people limb trees is to use the wood to burn, which is one of the more common reasons. Sometimes you will do this just to clear the branches away from a path, or from near overhead power lines. If it's the latter reason, then you need to be extremely careful!
The Dangers Of Delimbing Trees
This is something most people don't really think about. Apart from the above mention, with power lines. There are other things to watch out for. One thing people don't seem to realize is tree limbs can be storing energy. So when someone just cuts them without paying attention, it can cause this to be released. Which then throws it dangerously, so it's something to always pay attention to. There is a reason, there are professionals for this job.
When you're delimbing a fallen tree, you need to pay attention to what you're cutting. If you're not paying attention, and you cut a branch that was actually supporting the tree. These can cause the tree to roll, and I don't think I need to say why that's dangerous.
Electric Or Gas – What's Better For Delimbing?
The old electric vs gas debate, is still going strong in this day and age. There is always a case for both sides, which I understand. For many years I wouldn't touch an electric saw. This has changed over the years, when they started to release better models of course. Gas or electric both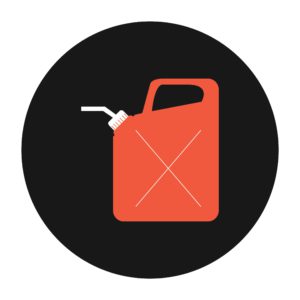 have things they're good and bad at. Both suit certain situations better as well.
What You're Cutting Is More Important
This may sounds really obvious to a lot of you. But if you're only delimbing some really small, couple inch branches. Then most likely you're not going to have need for a 50cc gas saw. You will be able to get away with a battery saw, or even a corded electric. So working out what you're cutting should be your first port of call. In my opinion, sometimes it's better to go with something larger even if you don't need it now. Since you'll never know when you will need one. Better to have one and not need it, then to not have it and need it.
Why Go With Gas?
Gas is most chainsaw experts first recommendation, and most likely will be for a while longer. This is quite simple put, they're more powerful then there electric brothers. They will cut much larger things, this is of course depending on the motor. But in most cases, a gas saw will out cut an electric. So gas is a great option for those who need to handle the bigger jobs.
The biggest disadvantage to gas chainsaws is there difficulty in starting at times. No matter how well you maintain your saw. There will be times it will just be difficult to start. There is also more maintenance to go with a gas saw. So if you don't have larger limbs to cut, and don't like maintenance. Then electric would be a good choice to go with.
Why Choose Electric?
10 years ago you'd be laughed at for recommending an electric chainsaw over a gas chainsaw. This isn't the case anymore, since electric motors have come a long way. While they're still not as powerful as a gas saw, they have a few things that do make them valuable. I'm a massive fan of how easy they start. Don't have to feel like you put your shoulder out starting it.
Apart from starting easier, they have less maintenance to deal with. This will leave you with more free time to do something, a bit more enjoyable. Honestly if it wasn't for the power issue, electrics would be the market leader in my opinion.
Corded Or Battery Electric
These two types vary quite a bit, and have different disadvantages. Which is why I separated them from above. Corded electrics problem is pretty simple, but can be costly if you're willing to invest in it. You need a power outlet, and extension leads, and in worst case scenarios a generator. This all adds up very quickly, and it might be better off going with a different saw all together at this point. This is unless you really want a corded electric.
Battery powered chainsaws are much more similar to gas saws. Unlike there gas counterparts, you can't just refuel them. You need to charge the battery again, or have multiple batteries. Both are doable, one more time consuming, and the other costing more. These are things you need to consider when getting a chainsaw.
My Final Thoughts On What The Best Chainsaws For Limbing
Limbing is such a simple job, that we often underestimate it. Most people say you can get away with having a small corded electric saw. Which in a few cases you can. But in my opinion you should go with something a bit stronger. This is of course if finances allow it, which if it doesn't I can fully understand.
If I had to choose just one of the chainsaws on this list. I'd go with the Echo, which hurts. Since I'm a Husqvarna fan, but the Echo was just reliable. If I wanted something a bit more powerful I'd say the Husqvarna. But overall the Echo just impressed me more. It was compact, powerful, and felt like quality.