I hope you love the products I've recommended below, just a heads up that as an Amazon associate, I earn from qualifying purchases. This means I may earn commissions on products bought via links on this page.
So many people focus on the big and more powerful log splitters, but I'm more interested in finding out what the best small electric wood splitters are. A big part of this is that wood splitters have come a long way over the past decade. This is especially true when it comes to electric log splitters. They are no longer so easily outclassed by a big gas splitter.
Electric engines have come such a long way, and in my opinion one day they will surpass there gas brothers. So what are the best and why should they earn you hard earned money? These are the answers that I will be answering here today, as long as a few others that will help in your decision making. Spending this kind of money on a log splitter is something that you want to take your time researching. With that in mind it's time to find out just what are the best small electric wood splitters on the market really are.
Why Go With A Small Log Splitter?
Most people will try and talk you into going with something bigger, which sometimes that's the better option. But this isn't always possible, whether it be because of finances, or space, or a variety of other reasons. Sometimes bigger isn't better and that is a lesson some people need to learn. So why go with a small log wood splitter?
The biggest reason people go for a smaller log splitter, is they don't have the space for a larger machine. Which is what these machines are designed for these occasions. Everyone's situation is different, so what works for me, might not work for you. So don't let others tell you not to get a smaller splitter for this reason. Another very simple reason is that they are cheaper, and with how tight money can be. These machines are a great option.
| | Ton Force | Rating | Check Price |
| --- | --- | --- | --- |
| | 7 | 9.4 | Check Price On Amazon |
| | 5 | 9 | Check Price On Amazon |
| | 6 | 8 | Check Price On Amazon |
| | "12" | 8.4 | Check Price On Amazon |
The Top Rated Small Electric Log Splitter
The Boss Industrial Es7T20 7 Ton Electric Log Splitter



This is one of the finest small splitters on the current market, which does come at a slightly higher upfront cost. But for what this machine can do I believe to be well worth the money. It's a surprisingly compact machine that stored away easily at only being a little under 40 inches in length, 13.5 inches wide, and 20 inches high. This allowed us to store it quite easily, and it not being in the way.
For a 7 ton machine it is able to power through some decent sized logs which impressed me. Considering this isn't what electric splitters of this size are known for. While they recommend it to only do logs that are 10 inches in diameter. I know that it has split much larger, and so do hundreds of others. I've even had it go through logs that were 19 inches in diameter, and 20 inches long. While the machine groaned a little, it still split it. So while I wouldn't recommend doing this all the time, it can do it in a pinch.
In terms of operation, it's really very simple. Thanks to the fact it's a one handed operating system Boss has designed. This is surprisingly difficult to find in other electric splitters. This allows you to hold the log with one hand, and one on the lever. You should be careful with this, since it's a little more dangerous.
It's a decently quick machine, certainly not the fastest, but still decent. It normally takes about 16 seconds for a full cycle. This can vary a bit, with different sized logs. I find it to be more around the 14 second mark with the recommended sized logs.
The Specs
Electrical Requirements – 115V, 60Hz
Power Output – 1500W
Max Splitting Force – 7 Ton
Max Splitting Length – 20.5 Inches
Cycle Time – Feed 9 Sec, Retract 5 Sec
Machine Dimensions (LxWxH) – 39.5 x 13.5 x 20 Inches
Machine Weight – 128 Lbs
Boss Industrial 7 Ton Splitter

Watch It In Action!
The Best Value For Money Small Wood Splitter
The YardMax YS
0552 5 Ton Electric Log Splitter



What makes this the best value for money log splitter? In my opinion it's the extra features Yardmax give you, and it still being a decent little electric machine. While most splitters will only come with the splitter. Yardmax have thrown in a stand and also a log tray. The Stand is extremely useful if you have back problems, and can't keep the low position that's normally require with log splitters.
It's the log tray that really adds value for me personally. This allows you to split a log, then put one half to the side. Then split the other, this helps speeding up splitting times. Since you're not constantly having to go pick up your pieces of wood.
The one thing you will recognize with these smaller splitters, is they all recommend max logs of 10 inches in diameter. Meanwhile they can handle logs that are several inches larger, which is what has happened with this splitter as well. It did handle some dry red oak that was 15 inches in diameter. This really caught me off guard, and while it did struggle with some of them. It still got through them, so I wouldn't do it to often.
This is a two handed operating machine, so it is definitely more safer then the Boss. While I prefer single handed operation, I also really like being safe. So this should be a plus for a lot of people. It requires you to have one hand pressing in the power button. While the other hand uses the lever to push the log. So it is really simple to use.
It's a little slower then the Boss, but not by much. Roughly being 16 seconds on the smaller logs. And it varies on the larger logs. This still beats splitting the manual way!
The Specs
Splitting Force – 5 Tons
Max Log Size – 20.5 Inches Length, 10 Inches Diameter
Cycle Time – 16 Seconds
Motor – 15 Amp
Stand – Included
Log Tray – Included
Size Without Stand – 40.5 x 13.8 x 19.3 Inches
Weight – 108 lbs
Yardmax 5 Ton Electric Log Splitter

Small Electric Wood Splitter On A Budget
PowerSmart PS90 Electric Log Splitter



I will be honest I went into this log splitter not expecting a lot, thinking budget meant not very good. I have to admit I was wrong, this little 6 ton machine really impressed me. While it has one or two issues, which I will bring up. Overall it worked really quite well. The only thing I was disappointed in was how slow it was. Taking roughly 20 plus seconds for a cycle, this is slow, especially after using a kinetic splitter. But for the price I find it to be acceptable in my opinion and not something to be turned off by.
The one thing that really stood out for me was just easily it split a lot of different types of woods. The size can be an issues on some, especially hard woods. If you're splitting hard woods I'd be hard pressed to say it can handle 10 inches in diameter. It was when it was going through softwoods that really impressed me. Even tho they weren't knotty logs, it still split this dried soft wood logs that were over 20 inches in diameter.
The thing that really confused me with this splitter was, how certain logs it just couldn't split. It would split something it really shouldn't then struggle on something it should. It was really quite strange and I couldn't work it out. So I have to mark this as an issue, that I'm not alone in. The other issue with this unit is something that didn't happen to me. But I've seen it happen to others, an that it several bolts were stripped, and needed to be replaced when they bought the machine. While this shouldn't turn you off this machine. It is something you will need to keep in mind.
While this is a really solid unit, and definitely great if you're on a budget. I would still recommend if you can afford it to go with something like the Yardmax on this list. While it does cost a bit more, it's a more reliable splitter, and has it's extra features. This doesn't mean this is a bad model, and everyone's financial situation is different.
The Specs
Electric Motor Input – 120 Volts/ 60 Hz/ 15 Amps
Splitting Force – 6 Tons
Cycle Time – 22 Seconds
Log Capacity – 21 Inches In Length/ 10 Inches In Diameter
Product Dimensions – 42 x 12 x 19 Inches
Weight – 101 lbs
PowerSmart PS90 Electric Log Splitter

The Fastest Small Electric Log Splitter
Powerhouse XM-880 Kinetic Log Splitter



one thing you normally have to sacrifice when you talk small electrical splitters is cycle time. While there is nothing wrong with a 15 second cycle time with most splitters, sometimes you want something faster. This is where the impressive kinetic log splitters come in. These things are insane how with how quick they are. With this particular model only taking around 2 seconds! This absolutely makes it one of the fastest log splitters on the market.
While it is difficult to get an exact ton rating for kinetic splitters, since they work differently to a normal hydraulic unit. This model has been rated at 12 tons making it one of the more powerful units at this size. This is one of the larger splitters on this list as well, but only by a few inches. This is still something to note if space is at a premium in your household. I will go over the dimensions in the specs section below.
Not is all well and good with this log splitter sadly. It does seem to have a few structural problems which is cause for concern, and something I need to bring up. Not only for myself but a few other people have had to spot weld a few places. Most commonly the ram lever. Does this stop me from recommending this splitter? Overall no it doesn't as long as you go in knowing this. It's still extremely fast, and will handle some decent sized logs. Maybe not as good as the Boss in my opinion.
The Specs
Electric Motor Input – 110 Volts/ 60 hertz/ 1,500 watts/ 14.5 amp/ 2 hp
Maximum Force – 12 Tons
Log Cutting Capacity – 18.9 to 23.6 Inches In Length, 12 Inches Diameter
Dimensions (LxWxH) – 49 x 11.875 x 24.5 Inches
Net Weight – 132 lbs
Powerhouse XM-880 Kinetic Log Splitter

Why Choose Electric Over Gas?
This use to be such a cut and dry question, electric was no where near gas log splitters. They were simple outdone in most cases. This just isn't the case anymore. As more and more companies are going electric, the technology improves every time. As I said I believe it won't be long before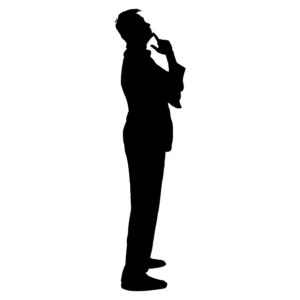 electrics are the more common splitters. It's already happening, and it's the small splitters leading the charge.
The Benefits Of Electric
There are just so many benefits to electric splitters now days, that make them impressive. My personal favorite is they don't have fumes, so you can split inside. This also makes them more green, if this is something you're concerned about. But not having to deal with the outside weather is such a big plus in my eyes.
There's also the fact that they're so much easier to start, compared to gas. There is no pulling a muscle in your shoulder, trying to get the engine to start. It's now just pressing a button! This also comes with a really great side benefit that a lot of people seem to forget about. They require much less maintenance then a gas machine. So if you're not the most confident in dealing with a gas engine, then this is a big plus. This also gives you more free time to do other more enjoyable things.
I don't know how many times I've used a gas splitter, and just a slip of the brain. I forgot I didn't have any gas for it. Which this causes you to stop what your doing, sometimes taking over 30 minutes to pack everything up. Just to go buy gas, then back to where I was to split. While this only ever happened on the occasion. Electrics remove this worry, encase you also have a brain failure.
One under appreciated thing is that they're so much quieter then a gas machine. So no more having eardrums burst thanks to a gas engine, even tho you should wear ear muffs. This is also true with electrics, but not as important as it is for gas.
Something To Consider With Electrical Wood Splitters
There are one or two downsides to electric splitters. The first being is you need to either be near a power outlet, or have a generator nearby. Sometimes electrical leads just aren't enough. While if you have a generator, this won't be to big of an issue. It is something to consider for when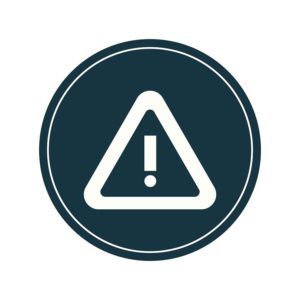 you're purchasing an electric splitter.
The other downside is when something goes wrong with your electric motor. With a gas motor, there are an abundance of mechanics who can fix it, or even fix it yourself. This isn't possible with an electric motor, unless you have a particular set of skills. This should be left to professionals at all times. While these aren't the biggest issues, they're something you should consider when making such an expensive purchase.
My Final Thoughts On Small Electric Wood Splitters
My impressions on small splitters has really changed over the years. And not I can add this splitters to the list of what helped changed my mind. They all do something slightly different, that made them earn there place on this list. Whether it be a good price point, speed, size, or power. They all will make you log splitting life easier over all. This is something that I feel we all want in life. To just make it that bit easier.
Now if you asked me to pick my recommendation on which one on this list I think is best. It's a close call between the Yardmax and Boss. These were the real standouts in my testing. The Yardmax was one of the most comfortable electric log splitters I've ever used. The Boss was just so well made, and split like a beast. So it's between those two, with I think the Boss just edges it out. It was just such a reliable small splitter.