I hope you love the products I've recommended below, just a heads up that as an Amazon associate, I earn from qualifying purchases. This means I may earn commissions on products bought via links on this page.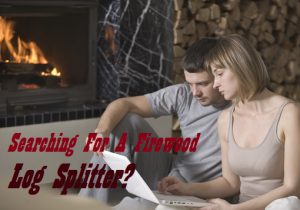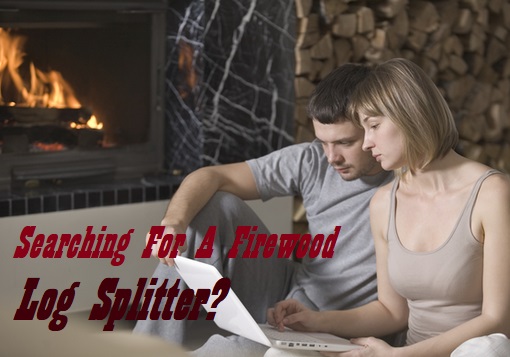 With more and more Americans turning to wood for heating, it's becoming increasingly people want to know what the best firewood log splitter is. This is a really tough question to answer, since everyone has different circumstances. The person who only needs a few logs split a week won't need a 25 ton machine, and someone who needs to split a cord a week won't have a need for a 5 ton splitter. So on this buyers guide I have tried to choose 3 different types of splitters to try and cover as many peoples needs as possible. The 3 machines on this list are what I consider to be the best firewood log splitters on the current market.
So why should you choose a log splitter instead of just using an ax? There are many reasons to go with a log splitter and the first really obvious one is, it is physically easier to use then it is to use an ax. It will be a lot easier on your body in the long run. The next reason is also very obvious, is it just generally quicker then splitting manually.
The work load a wood splitter can get through is something that I personally love, I find myself being able to only split once a month. Instead of having to split my logs weekly which left me with more time to do other, more enjoyable things in life. The one drawback a concern for most people is the upfront cost. Which this is an entirely genuine concern for a lot of people out there, and something you will need to work out for yourself. For me personally I believe that a log splitter will save you enough time to warrant the money, I know I'm thankful for my splitter ever time it gets cold. I consider these machines a life time investment.
Raised Work Bench Style Log Splitter For Firewood

The Yardmax 5 ton electric splitter is a very impressive machine. One that will work really well for people who will only need to split a few logs a week. I will be honest with this machine, while it is very impressive for a 5 ton machine, at the end of the day it is a 5 ton machine. So you won't be splitting 20 inch in diameter logs with this thing.
While it isn't a powerhouse, it does excel at splitting logs down into kindling for using in your fireplace or wood burning stove. It does very well at splitting logs down to a good size for your fire place as well. It can take logs up to 20.5 inches in length which gives you a lot of room to move. I believe the length of a log for your stove should be between 12 to 18 inches in length, so being able to do 20 inches is covers both of your bases.
The thing I really appreciate with what Yardmax have done with this machine, is all the accessories they give you with this little work horse. The stand and log tray you get with this log splitter, are both accessories that just make your life easier.
Adding a stand and getting the splitter off the ground has helped my back quite a bit, and would like a lot of this smaller splitters to include this as standard from now on. The log trays themselves are quite useful I find it annoying after splitting a log, that the log would then fall off and you would have to pick it up. This can get quite annoying when you're splitting so much wood. So having the ability to split a log then it staying at the level it is at is just useful.
Why This Raised Fire Wood Splitting Machine Rocks My World
Even tho it is only a small machine, it does have quite a bit of power and could split logs that were about 10 inches in diameter. Perfect for fire place size wood.
The extra accessories that Yardmax have put on this machine, are extremely useful and should be on all splitters of this size.
Because this is an electric splitter you're able to split logs inside your house, because it doesn't give off fumes, so you don't have to be out in the cold splitting.
Yardmax 5 Ton Electric Log Splitter

Split Firewood With A Gas Power


The Champion Power Equipment 7 ton log splitter is a personal favorite of mine, and one I use at home all the time. When I initially got this machine I had intended to use it to supplement my 37 ton splitter.
The idea was to split large rounds with my big machine then use this one to split them into smaller more suitable sizes for my fireplace. Which it did excel at, but what caught me off guard is just how often I would be using this splitter instead of the 37 ton machine I own. I found I was able to split logs that were about 15 inches in diameter which I wasn't expecting since this were oak logs which can be quite tough.
On this Champion machine it has a fold away handle which when combined without how small it is, I often find myself just using this machine instead of getting my big splitter out. And since it is so small it makes it excellent for people who may not have a lot of room in there garage or shed. It never took long to get it out and start it up, and very rarely have I had to do more then 2 pulls to get the engine started. With it's never flat tires you won't have to worry about getting a puncture and be stuck having to drag this heavy piece of equipment back to the house, which is one less headache you have to deal with.
Features Of This Fire Wood Splitter I Like
The thing that has stood out to me with this splitter is how reliable it has been for me especially the engine.
I really like how easy it is to move around and get into a good splitting position, and not being annoyed if I don't get it right because I don't have to move a half a ton machine.
It has a surprising amount of power for such a small splitter, I wasn't expecting to be able to split what I could with this thing.
Champion 7 Ton 80 CC Best For Home

Heavy Duty Use Firewood Splitting Machine


The Dirty Hand Tools 27 ton log splitter is a beast of a machine and able to split some of the hardest and largest woods out there. This monster will provide you with plenty of power when needed.
With this machine I was really interested in just what it could split and it really stood out in terms of power. While it couldn't out split larger machines it certainly is one of the best 27 tons on the market in terms of splitting power.
I was able to split logs that were 24 inches in diameter pretty easily, and the only time I struggled was when the logs were up around 28 inches. But when it came to those logs I simply swapped the machine into it's vertical position, and to no real surprise this splitter got through them a lot easier.
Having a log splitter like this for your firewood is extremely handy due to its vertical position. Having the option to split logs coming down in a vertical fashion allows you to split much larger logs. So if you are frequently having to downsize your rounds before splitting, then a vertical is for you.
While this machine does weigh just over 600 pounds it is still somewhat of a portable machine. While it can be a little difficult to move around on your own, it really shines when it comes to towing this splitter. It has department of transportation approved tires on it, which means you can tow it at about 45mphs. But I wouldn't recommend going over 40mph.
When I was testing this splitter I was towing it around my acreage with my ATV and I had zero issues while towing it over more uneven terrain, just don't go too fast and you will be alright. This makes it a great splitter for people who like myself have some acreage, or just have friends and family who need log split, and don't own there own yet.
Dirty Hand Tools 27 Ton Log Splitter

See The Power Of This Heavy Duty Fire Wood Log Splitter
This video demonstrates the true potential of the 27 ton Dirty Hand Tools machine. This video should help you determine if you need the extra power this machine offers, or whether you need a smaller model form above.
Hard VS Soft – Which Is The Best Wood for A Fire Place
This is a question that I have been asked a fair bit and it isn't as complicated as people think it is. Without a doubt hard wood is the better type out of the two, for a few reasons.  The easiest and simplest reason is that it it burns hotter and it burns longer, which means you won't have to use as much wood and as often. When you burn a softwood it does have a real tendency to cause quite a bit of smoke compared to hardwood, so I don't really recommend using a softwood inside. The downside to hardwood is that it does cost more, so again it will come down to money for a lot of people.