I hope you love the products I've recommended below, just a heads up that as an Amazon associate, I earn from qualifying purchases. This means I may earn commissions on products bought via links on this page.
Finding what the best battery powered chainsaws with reviews is no easy task. There are countless saws on the market, which makes it difficult to find the right one for you. There are a number of things you need to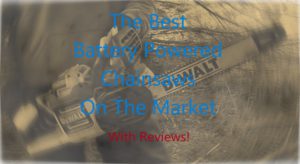 figure out, before you make this type of purchase.
Since chainsaws can be very expensive, which is especially true for battery powered chainsaws. Since you have to buy the batteries and charger as well. But on the plus side if you have other tools that use the same battery, you can usually interchange them. This can help save you money in the long run.
Why Battery Is A Good Choice
Battery powered chainsaws have come a long way over the years, and one day will most likely replace gas chainsaws. They have a lot more power then the older models, which does make them more viable for around the home.
But without a doubt the best thing about a cordless electric chainsaw. Is how the maintenance is easier then a gas chainsaw. There is no gas engine, which is the main headache of a gas chainsaw. So easier maintenance, and have a lot of versatility. Now it's time to find what the best battery chainsaws on the market are!
Buyers Guide For The Best Cordless Electric Chainsaws On The Market
Since there is so many chainsaws on the market, there is no time to go and read reviews on all. Which is why you've come here, to help save you time. So I made this table of what I consider to be the best battery powered chainsaws on the market.
Since I know not everyone has hours to read thousands of words for reviews. So if you like the look of one particular model, you can read my full review on the chainsaw below.
| | Battery | Bar Size | Our Rating | Check Price |
| --- | --- | --- | --- | --- |
| | 36V | 14 Inches | 7.8 | Check Price On Amazon |
| | 20V | 10 Inches | 8.9 | Check Price On Amazon |
| | 40V | 16 Inches | 9.1 | Check Price On Amazon |
| | 60V | 16 Inches | 9.3 | Check Price On Amazon |
| | 80V | 18 Inches | 9.4 | Check Price On Amazon |
| | 58V | 16 Inches | 9.6 | Check Price On Amazon |
| | 60V | 16 Inches | 9.8 | Check Price On Amazon |
| | 18V X2 | 14 Inches | 9.9 | Check Price On Amazon |
Husqvarna Battery Powered Chainsaw
Husqvarna 120i Chainsaw Review



I'm going to be upfront I really like Husqvarna chainsaws, they're responsible for some of the best chainsaws on the market. I own several gas Husky saws, and they're all excellent. But This battery Husqvarna has some issues, and it's on this list, because I see a lot of people are wanting a review of it.
The Chainsaw Itself
This chainsaw is actually really good, it's a good amount of power, and will put the work in. It can handle cutting things that are roughly about 14 inches in diameter, which is impressive for this size chainsaw. It's designed for limbing and felling small trees, and it excels at this.
The one thing with this chainsaw that you absolutely need to do is read it's instruction manual. It has a lot of safety features that can make you think, there is something wrong with your chainsaw. When all it's done is activate a safety feature. Like if you pushing it too aggressively into a tree, the chain can stop.
Ergonomic
The thing that I really like about Husqvarna chainsaws is there ergonomics. They are designed to be comfortable, which is great for extended periods of use. They balance there chainsaws just right in my opinion, which is the case again with this saw.
Battery Charge Length
When I was testing this chainsaw for how long it would hold it's charge. I really wanted to push it, by trying to get it to handle a hickory tree that was 25 inches at the base. I wouldn't suggest doing this type of thing, if you not confident in your chainsaw ability. But it was taking about an hour and 45 minutes before the battery needed to be charged.
The Issues Start Here
I really like this chainsaw and this never happened to me. But it showed up so often that I have to put this here. There seems to be an issue with either the battery or the charger. There are a lot of reports that after 3 months, the battery has just died.
This could either be the battery or the charger, which is hard to figure out, without spending a lot of money. Since the battery can cost $150, this is an expensive replacement. This is why I wasn't going to put this chainsaw on the list. But I've had a lot of requests for this, so I put it on for those people.
This issue was happening to a lot of people, at least 25% of people from what I could tell. So I find it hard to recommend it personally, but it's a consideration if you want to risk it.
The Specs
Battery Voltage – 36V
Bar Length – 12 Inches Minimum/ 14 Maximum
Weight Excluding Cutting Equipment – 6.5lbs
Husqvarna 120i With 14 Inch Bar

The Best Budget Battery Powered Chainsaw For The Homeowner
Worx WG322 Chainsaw Review



I want to start this review by saying budget doesn't mean bad, and it also doesn't mean the cheapest chainsaw out there. Just because you're on a budget doesn't mean you should get some tool, that can't do what you need. Thankfully Worx have come to the rescue with this impressive little machine.
You won't be cutting like a lumberjack with this chainsaw, it's not designed for that. But it will handle almost any job you have around the house, that requires a smaller chainsaw. It also has a few extra features, that make it great for beginners.
A Lot Of Features
This is what I really like about this chainsaw, it gives you a lot of the quality of life features, but for a budget price in my opinion. With one of the best features being it's automatic tool free chain tension system. This is excellent if you're nervous, about having to tension a chain yourself.
Then there is the more common, but still useful automatic chain lubrication. This is always a good feature, that makes life easier. The oil indicator is very clear and easy to read, so you will know when you need to top up. Again this are small improvements that improves your quality of life.
Power Is Okay
So it definitely isn't the most powerful chainsaw in the world, with it's hard working 20V battery. You're not going to be cutting down 15 inch trees with this chainsaw, but it will easily handle things that are 16 inches in diameter. It will do this fairly easily with it's 10 inch bar.
Great For Everyone
The great thing about this chainsaw is that it's so lightweight that practically anyone is able to use it. Which I really like, my wife enjoys that she doesn't have to wait for me to come and use one of our bigger saws. She is able to get out this saw, and use it to clear some limbs away.
So it's a good chainsaw for woman, but also for the elderly, or people who just can't lift things for a long time. Often you will see or hear people who can't use chainsaws for too long, because they're too heavy. This chainsaw helps with this.
Workhorse Battery
Being such a small battery does mean it doesn't hold it's charge as long as some others. But I still found it would pump out a solid 30 minutes of solid cutting. Which is great for a chainsaw of this size. I definitely don't think you should ignore this chainsaw, because of this. It's a workhorse that's worth the money in my opinion.
The Specs
Rated Voltage – 20V Max
Weight – 6.2lbs
Chain Pitch – 3/8″
Chain Gauge – 0.043″
Oil Tank Capacity – 4.5 Ounces
Bar Length – 10 Inches
WORX WG322 10 Inch Cordless Chainsaw

Affordable 40V Battery Chainsaw
WEN 40417 Chainsaw Review



Chainsaws can be very expensive, especially when you have to throw in a battery and charger. Some batteries can cost $200 themselves. So they're not the most wallet friendly tools. Which is what I believe this WEN chainsaw to be. It's at a good price point, and a good amount of power for that amount.
Not to mention WEN is a underappreciated brand, that make some really good tools. I'm a big fan of some of there log splitters, which are high quality. So I expected a lot from this chainsaw, and was happy to find that the same level of quality is here as well.
40V Battery Is Impressive
The battery is the heart of these types of chainsaws, so they're extremely important. Which this is a solid battery for the price, like a lot of these lower end batteries. It could hold a longer charge, which would be useful. They can also cut a lot larger things then, they have any right to.
I feel this is the trade off with cheaper batteries. You shouldn't let this dissuade you tho, they're great value for there money. This battery and 16 inch bar combined will easily tear through things that are ten inches in diameter. I put it roughly on par with a 30cc gas chainsaw, and some 40cc chainsaws I've used.
Feature That Doesn't Leak For A Change
When it comes to chainsaws that have auto oilers, they do have a tendency to leak oil. This can be frustrating, especially when you're spending a lot of money. This is something I noticed with this saw, was that it didn't leak oil. It also distributed the right amount of oil it needs for when cutting.
Great Saw For Beginners
It feels when they were designing this chainsaw, it was made for people who have never used one before. It doesn't take long to assemble, with the longest part. Being waiting on the battery to charge. But once you're set up it's extremely easy to operate.
One Word Of Warning
This didn't happen to me, so I can't speak from experience here. But while doing some extra research on this chainsaw, I did find something that was happening to some people. Which was that the chainsaw was only about to get 2 inches into a cut, then die. This really seemed to be the case of them just getting a lemon. But I felt I had to inform you of this, to help you make an informed decision.
The Specs
Voltage Rating – 40V
Max Motor Speed – 8200 RPM (No Load)
Weight With Battery – 12lbs
Bar Size – 16 Inches
Oiling System – Automatic
WEN 40V 16 Inch Chainsaw

Best Value For Money Cordless Chainsaw
Powerworks 60V Chainsaw Review



I didn't know what to expect when I got this chainsaw to test out, Powerworks aren't a company I'm familiar with. Tho I'm certain to go find out more after using this impressive chainsaw. It has plenty of power, comparable to something like a Poulan 40cc gas saw.
So it can handle some serious things thanks to it's 60V battery, that holds a good amount of charge. It's possible that this battery holds the longest charge under the most intense sessions, out of any battery saw I've used.
How Long Does It Hold It's Charge?
As I've said before getting this type of info is difficult, since what you're cutting, how hard you're pushing the saw. Can all make a big difference, and you might get different results. After running this saw for about an hour, cutting through limbs, and small trees that were 12 inches in diameter.
I'd only gone through just one of the four bars the battery has. This really impressed me, I did push the saw hard with the 12 inch tree. I was really expecting it to be about half way drained, so this was a great result.
It's a great chainsaw that I'd recommend to someone who is looking to cut more then a few tree limbs. It's a bit to big to just be a limbing chainsaw in my opinion. I'm use to using much larger chainsaws, so it's size and weight isn't an issue for me. But it was noticeably heavier then some of the other chainsaws.
Charging Is Quick
The biggest downside of any battery tool, is the downtime waiting for your battery to charge. This can obviously be solved with a second battery, but that's expensive. So the next best is a quick charger, which is what this has. It barely took 45 minutes to charge.
I found this useful if I knew I was going to be cutting that day. I could get the battery and charger ready an hour beforehand, and get other things ready. Then once charged I was usually ready to start cutting, and it didn't really effect anything I was planning to cut.
A Small Downside
Most chainsaws you purchase usually come with some bar and chain oil, but for some reason this chainsaw doesn't. This isn't a big issue, just more of an inconvenience if you don't order any with it. I do worry that someone will buy this saw, and not realize this, because lack of experience. Then try and start the saw and damage it.
The Specs
Voltage – 60V
Bar Size – 16 Inches
Weight – 11.2lbs
Oiling System – Automatic
Tool-Less Chain Tension – No
POWERWORKS 60V 16 inch Chainsaw

Highly Recommended Battery Powered Chainsaw
Greenworks Pro Chainsaw Review


When you talk about surprise packages, this is what you'll find inside. I didn't expect a whole lot out of this chainsaw, but I have to eat my words. This is an incredible chainsaw that probably would of made, the number one spot if the other few below models didn't exist.
Power Is Impressive
Most battery powered saws rarely go past the 40V mark, and only some go to the 60V level. So I was surprised when I saw that this machine had a 80V battery. This is a surprisingly powerful battery that I wish would hold it's charge longer.
While the manufacturer claims it can cut up to 150 times, I assume this was a test in an ideal situation, with the ideal type of wood. I never manage to get it to go pass 100 cuts. While not as much as advertised, it was cutting some decent things. A lot of other battery saws wouldn't of handled what this thing could.
Some Nice Extra Features
There are two things that I really like with this chainsaw, and they both make life that little bit easier. With the first being the excellent charger that comes with the saw. Which takes roughly around 30 minutes to charge the battery that comes with it. I really like this, it helps negate one of the biggest downsides from a cordless saw.
The other feature is the auto oiler, which adds just the right amount of oil to the bar. While this isn't the biggest thing, it's a nice quality of life improvement that I like.
When you combine that with the other ways a cordless saw, reduces the amount of maintenance. It does end up saving you a lot of time over the years, you'll own the chainsaw.
Brand Unknown
I don't know a lot about the brand which does concern me a little bit. No matter how well you look after a chainsaw, they're bound to breakdown. This is a bit of a concern for these more unknown brands. Unlike a Stihl or Husqvarna, you can't just take them to the local dealership.
It does also have a tendency to leak oil a bit, this should be solved by emptying the oil when you're finished cutting. So this is something to think about before going all in on a chainsaw. Tho this is an incredible chainsaw for it's price, that is powerful, with very few faults.
The Specs
Power Source – 80V

2ah lithium Ion Battery

Bar Lengths – 16 Inch Minimum/ 18 Inch Maxium
Chain Tensioning – Auto
Bar Oiler – Automatic
Weight – 10.8lbs
Greenworks PRO 18-Inch 80V Cordless Chainsaw

High Quality Cordless Chainsaw
Echo CCS-58V4AH Chainsaw Review



I really like this chainsaw, it's extremely well designed, with a good amount of power, and a good name behind it. So it has a lot going for it, and probably would of ranked a little higher if the models below weren't so well made.
There isn't a lot wrong with this chainsaw, with one of the biggest issues being that the chain comes off a bit to easy. With that just being my own experience, and easily fixed by getting a better chain. I will note no one else seems to be having this problem.
Battery Surprise
The battery on this saw is quite impressive, and held it's charge longer then I expected. Easily lasting long enough for me to cut a cord of wood. It did only just make it tho, so if you're planning on doing more then one cord. I'd recommend having a second battery at the very least.
As with all batteries tho, if you push it really hard it won't last as long. So just burying it into a tree will cause it to lose it's charge quicker. Even doing this it still lasted  about an hour and a half. I think this is still good, it let's you do a good solid hour of hard work.
Quiet Is Nice
Even tho cordless chainsaws are quiet, which is one of there selling points. I noticed that this chainsaw is still quieter then most others on the market. This really is a nice blessing on your ears, and I'm sure your neighbors will appreciate it.
Gas Replacement
While it won't replace some of the bigger gas saws, I did find that when it came to which saw to choose. I often found myself going with this saw over the gas saws, it's just a lot easier to work with. With comparable power to gas saws that are around the same weight and size.
Where Is This Chainsaw Made?
Echo use to make there chainsaws in the USA, sadly this isn't the case anymore. But where they make them now, is still of extremely high quality, if not higher. Which is Echo make there chainsaws in Japan. Apart from Germany, or Sweden, Japan is where you want your chainsaws to be made.
While a lot of chainsaws are moving to a tool free chain tensioning system, which certainly do make life easier. I personally really like how they kept this a little more old school. It maybe a little more work to some people, but when you've had to use a tool for decades. It doesn't make to much of a difference.
The Specs
Voltage – 58V
Battery – 4 Amp Hour Lithium Ion
Recharge Time – 30 Minutes
Motor – Brushless
Bar Length – 16 Inches
Weight – 13.7lbs
Echo 58V 16 Inch Cordless Chainsaw

Top Rated Cordless Chainsaw
Dewalt DCCS670X1 Chainsaw Review


In my opinion Dewalt is another word for quality, which is exactly what this chainsaw is. It's one of the finest chainsaws on the market, and an absolute pleasure to use. It has an incredible amount of power, easy to use, and extremely comfortable to use. It wouldn't be out of place at a job site either.
Power Is High
This is one of the more power battery powered chainsaws going around, with an incredible 60V lithium ion battery powering it. When you combined this with it's 16 inch bar, it's going to get through some impressive things. Easily handling 18 inch trees. Which is better then a lot of gas saws.
The battery is on the higher quality of the battery world. Lasts a good amount of time, which is hard to get an accurate reading. Since it's hard to take into account, how hard you will push the saw. If you'll be doing some trimming, you can get a good amount of time out of the battery.
Perfect For The Home Owner
It's an extremely versatile chainsaw, that can handle a wide variety of situations. It's capable of easily handling trimming, and limbing trees, and cutting some smaller to medium size trees. But it's also a good chainsaw to have in an emergency situation.
When doing more research on this chainsaw, I kept seeing it in forums and other reviews. That after a Hurricane, that this was the chainsaw that helped them with there clean up. While you don't want this to happen, it's a fact of life in some areas.
Which does give this chainsaw a higher rating for a lot of people. But I feel it also proves just how reliable, and versatile it is. As I've stated multiple times, reliability is important for a chainsaw.
Bar Concerns
The bar that comes with this chainsaw is a good bar, and will be fine for most people. For some of the more heavy duty users, it might be a little "fragile". They decided to get with a narrower bar, which helps preserve battery life. By not cutting as much. Which you can solve by getting another bar, or upgrade to an 18 inch bar. Which this saw can run easily.
This is one of the few battery saws, that has the possibility to completely replace a gas chainsaw. It's power and reliability are what really makes it stand out. It takes a lot of the headaches out you get with a gas chainsaw. It's a chainsaw that has impressed me greatly, and easy to recommend.
The Specs
Amp Hour – 3.0 AH
Power Source – 60V Max Lithium Ion Battery
Bar Length – 16 Inches
Weight – 12.2lbs
Bar Type – Oregon
DEWALT FLEXVOLT 60V MAX Chainsaw

The Best Battery Powered Chainsaw On The Market
Makita XCU03PT1 Chainsaw Review


If you know anything about power tools, then you'll know that Makita are the market leader. This is even more so with there battery powered tools, so it comes as no surprise that this Makita is the battery powered chainsaw on the market.
Reliability
The most important thing in a chainsaw is just how reliable it is. Which is what really impressed me with this chainsaw, it never had any problems while cutting. Whether this was just limbing some small trees, or cutting down some impressive 14 inch trees. Tho it did cut a little slow, which is a small negative.
Makita Ingenuity
While there are a few other chainsaws out there that use two batteries, in my opinion it's Makita who make the best use of it. Since they have a lot of tools on the market, it makes sense that the incorporate there most popular 18V battery on this saw. Which when combined gives you an impressive 36V of power.
While it's not the most powerful battery saw on this list, it's the quality that is a level above most chainsaws on the market.
Safety Is Key
Chainsaws are dangerous, no matter how many years you've been using them, they're still dangerous. While some people don't like this feature, I personally do, I find most injuries happen when people get over confident. They have 4 layers of protection to get the chain going.
So you need to take the brake off, then press the button, then proceed to push down the palm lever. Which then you should pull the trigger, to start the chain going. This is there for your protection, so it shouldn't be considered a negative.
They also have put some anti heating systems in there chainsaw, which is great to protect your tool. It has an automatic shut off feature if you run it to hard, and the batteries get to hot. With how much you will spend on these things, I quite like these features. It protects them.
Four Battery Set Up
This particular model of the chainsaw comes with four 18V batteries. Which helps ease the downside of a battery saw. Tho you can get just the bare tool, if you already have some other Makita tools. In my opinion it's almost essential to have this four battery set up. It makes life easier.
While I think it's essential, I also get that not everyone can afford to go that option. So they do offer a normal two battery option. Which is a good option, since it only takes about 45 minutes to full charge the batteries.
The Specs
Guide Bar Length – 14 Inches
Chain Speed – 3940 Fpm
Pitch Length – 3/8″
Gauge –

.043″

Battery – 2X 18V LXT

® Lithium-Ion

Net Weight With Battery – 11.5lbs
Makita 18V 14 Inch Battery Powered Chainsaw

The Difference Between The Types Of Chainsaws
This is mainly for beginners but it's also good to brush up on the basics. There are three types of chainsaws on the market, the most common being the gas chainsaw, the corded electric, and finally the battery

powered chainsaw, AKA cordless chainsaw.
Gas
Gas chainsaws are the most popular type of chainsaw, and the market leader for decades. This is for good reason they have a lot of advantages, and very few downsides. Tho there popularity is slowly decreasing with the common populace.
For me the reason they're so popular is that they are generally more powerful, then the other types of chainsaws. You can also customize them if you know what you're doing, which is something you can't do with the other types. Which can turn a fairly average chainsaw into a powerhouse, but this does take some knowledge.
The downside of a gas chainsaw is the maintenance, and how difficult they can be to start when cold. I also have noticed over the years, is that they generally have more problems then the other models. I believe this is because there is more parts in a small gas engine.
Corded Electric
Corded electric chainsaws have come a long way over the years, and are good chainsaws for a home owner. I use to not be a fan of these types of chainsaws, but have changed my opinion on them over the last few years. I find the advantages do outweigh the disadvantages for a electric chainsaw.
The biggest advantages of a electric chainsaw, is how easy they're to start, and how you don't have to do much maintenance. While I don't mind doing maintenance, not having to do to much of it does appeal to me. Especially since I own so many chainsaws. They're also a reliable tool, since they don't have to deal with a gas motor.
The biggest downside of an electric chainsaw is it's lack of range, and sometimes they can be under powered. While you can work around the power issue, since they're not designed to be the most powerful. It's the lack of portability is the biggest downside. If you need to cut something that is about 100 foot away, then you can start having some troubles.
You'll either need 100 feet of extension leads, or a generator which is expensive. But if you need to only cut around the yard, then they're a great option.
Battery Powered
A battery powered chainsaw is the middle child of the chainsaw family. You'll often find battery powered chainsaws on a job site, compared to a gas chainsaw. This is because of how reliable they are, and are fairly powerful. They're really good at getting through treated pine, which is common in building.
The advantages of a cordless chainsaw are they're also easy to start, reliable, portable, and fairly powerful. While they can't replace a professional grade saw just yet, it's bound to happen one day. They also don't require as much maintenance as a gas chainsaw, which is also another plus.
One thing that I do like with battery powered saws, is if you have multiple tools that use the same battery. This can help keep some of the costs down, or let's you keep working for longer. So if you do have another tool that's battery operated, it would be a good idea to go with a battery chainsaw.
The biggest downside to a battery powered saw, is that they work best if you have multiple batteries. So if once battery runs out of charge, you can replace it with another to keep cutting. Tho you could make this argument for a gas saw and it's fuel. But some reason this doesn't really ever gets mentioned.
Are Battery Powered Chainsaws Good?
This is a common question I see getting asked around. I believe the reason this is such a common question, is that when most people think of a chainsaw. They normally think of a gas chainsaw, since they have been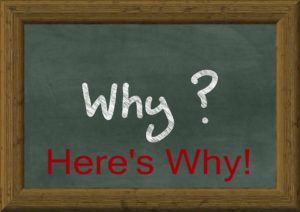 the industry standard for years.
In my opinion battery powered chainsaws are the bridge between electric, and gas chainsaws. They have the portability of a gas chainsaw, with a lot of power. They also have the ease of starting, and the lack of maintenance of a electric chainsaw.
Battery Over Gas!
I also find them a lot more reliable then a gas chainsaw. Gas chainsaws, while powerful can be quite unreliable. With cold starts being almost impossible at times, no matter how well you maintain it.
They're also a lot quieter then a gas chainsaw, which your ears and neighbors will thank you for. If you've never used a gas chainsaw before, they can be intimidating. Which I can understand, I don't believe a battery powered saw has this same intimidation.
You don't have to learn as much for a battery chainsaw. Will have to learn how to do some basic maintenance, but nothing small gas engine related. Which is where the difficulty lies in my opinion.
Is Battery Better Then Electric?
While battery and electrics are often compared to each other, I find this a bit unusual. I get that they're both powered by electricity, but for me that's where the similarities end. Both are designed to do different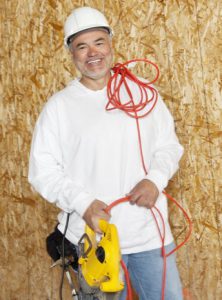 things, and they both work well for what they do.
Electric chainsaws are always going to be held down by there need of a power outlet. While you can make this a bit easier with extension leads, they can only take you so far. If you're okay with having 100 feet of extension leads for your yard, then they're a good option.
In my opinion chainsaws need to be portable, especially if you own some property. Or if you plan to cut something off a ladder, the last thing you need is a lead getting caught up in your legs. Chainsaws are dangerous tools, so why make them more dangerous?
You will also find that most battery saws will have more power then an electric saw. So they offer a bit more versatility in what they cut. Power and portability are two things that I require in my chainsaws. This may not be what you need, and you should choose what you need for your situation.
Who Are Battery Powered Chainsaws Good For?
There are not to many people that a battery powered chainsaws aren't good for. They're the most versatile type of chainsaw on the market in my opinion. Not to mention with how everything is going, I imagine in ten years time. You will only be able to get battery or electric saws.
It's almost easier to say who isn't a battery chainsaw is for. The one thing that holds a battery powered saw back is power, while they're improving at high rates. They still aren't a match for professional grade saws, or people who need a 60cc gas saw.
But apart form this, they can out cut an electric saw, and require much less maintenance then a gas saw. So there really aren't many downsides to them in my opinion.
So in my opinion battery chainsaws are for practically all but the most extreme cutters. Your experience level also doesn't matter, they're safe (as safe as a chainsaw can be) for a beginner. Even if you've been cutting for 40 years, a cordless chainsaw is still worth your time looking into.
Overall
So overall yes they are good, they cover a lot needs for a lot of people. They're also getting better and better every year. If a battery powered chainsaw will do what you need, then it's good for you. Which is the most important thing at the end of the day.
One Battery Vs Two Battery Chainsaws
This is often overlooked when researching battery powered chainsaws. Finding out what's the difference between the two can be difficult, with the answer not being as complicated as you'd think.
The reason why you see some chainsaws that requires two batteries. Is that the company is trying to make your old batteries still be useful. So instead of making you buy a 36v battery or a 40v battery. You can use two of your old 18v batteries. So not the most exciting answer, but that seems to be the answer.
This does give me some hopes for the future of battery powered chainsaws. I'm hoping in the future that they will incorporate this two battery system, with more powerful batteries. So two 40v batteries to make an 80v chainsaw.
Which One Should You Choose?
This is a surprisingly difficult question to answer, since you never know what the future has in store. At this moment in time, I believe you could go with either and still be fine. A two battery system does work a lot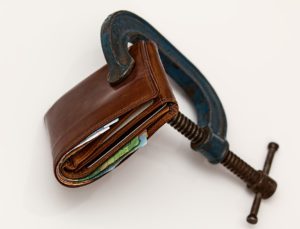 better, if you already have a tool that uses the same batteries.
But I don't see a lot of these companies just removing there old batteries, and bring in a whole new line. This would be a disaster for any company that tried to do this to fast. But there is a possibility it could happen one day.
So this does give a single battery system a lot more future proofing in my opinion. There is not a lot to say about the single battery system, it's a reliable system that works well. There are some impressive single batteries, that have a lot of power.
Are Battery Powered Chainsaws Dangerous?
This may sound strange, but I've had people ask me this question over the years. I still get shocked when I get asked this, and always will be. A chainsaw is dangerous, no matter if it's gas, electric, or battery powered. So yes they're dangerous, and she be treated with respect when operating.
You should make sure you're wearing the appropriate safety gear when using any chainsaw. It may seem like a hassle to wear it, but the amount of stories, and personal experiences I've had. It's worth it to always wear it.
To many times I've seen people operating a chainsaw without even using eye protection. One chip goes into his eye and a fatal accident is bound to happen. So you should always wear the right safety gear, and us common sense. Cutting smart, and being safe is better then trying to save time, and the worst happens.
What Should You Wear?
There are a few things you should wear when it comes to operating a chainsaw. Order of importance doesn't really matter, as long as you wear it all in my opinion. Tho I know most won't. Using a full cutting face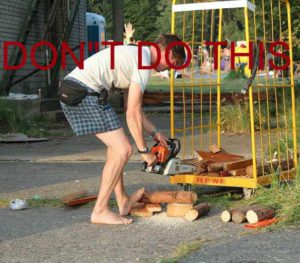 mask is a great way to get a lot of protection easily. It will protect your eyes, ears, and head. With just one item, so they're worth investing in.
Some good works boots are essential, the last thing you want is for a bit of wood to land on your foot and do damage. Leather gloves, or some other kind of vibration resistant kind of gloves are also recommended.
The last thing is the thing I'm most attached to, and that's cut resistant clothing. A long time ago I had a chainsaw slip and hit my leg. The cut resistant chaps I was wearing did there job, and tangled the chain. Which shut the chainsaw down, and saved my leg from any serious damage.
My Final Thoughts On Battery Powered Chainsaws
For a long time battery powered chainsaws were often over looked, and ignored for there gas counterparts. Thankfully this isn't the case anymore, as the impressive chainsaws on this list will hopefully show you. They're a good choice for someone who wants a easier, more reliable start. As well as being more environmentally friendly, which is where all chainsaws are going.
As to which chainsaw should you choose? That will come down to what you need to cut, and how much you're able to spend. Some of these chainsaws can expensive, thankfully with chainsaws you get what you pay for. You can't go wrong with any chainsaw on this list, as long as it suits what you need to cut.
If someone forced to me to choose just one chainsaw off this list, I don't think I could. The top three have so little separating them for myself. The Makita, DeWalt, and Echo are all just such high quality chainsaws. That any of them would make a fine addition to your tool shed.