I hope you love the products I've recommended below, just a heads up that as an Amazon associate, I earn from qualifying purchases. This means I may earn commissions on products bought via links on this page.
I'm a firm believer if you own a home, then you need to own a chainsaw. This is especially true if you have a farm, which you will want the best chainsaw for the farm. A chainsaw on a ranch or farm, is extremely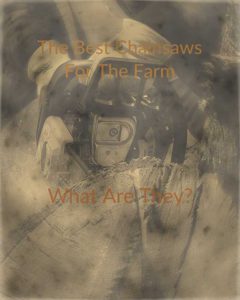 useful. It's even more necessary if you heat your home with wood.
I believe they are extremely useful tools, for anyone who needs one. So researching is crucial to making an informed decision. Which is what I hope to achieve here, and help you make the right choice. And find the perfect chainsaw for your needs.
Buyers Guide For The Best Chainsaw For The Farm
I always like to put this here, just so you can get an idea of what you will find on this page. So you don't have to read thousands of words, since time is getting harder to find in this day and age. So if there is one particular model you're interested in. You can read my full reviews below.
| | Engine | Bar | Our Rating | Check Price |
| --- | --- | --- | --- | --- |
| | 60V | 16 Inches | 9.0 | Check Price On Amazon |
| | 59.8cc | 20 Inches | 9.3 | Check Price On Amazon |
| | 55.5cc | 20 Inches | 9.5 | Check Price On Amazon |
| | 64cc | 20 Inches | 9.9 | Check Price On Amazon |
Top Rated Cordless Chainsaw For The Ranch
DeWalt DCCS670X1 Chainsaw Review



Before you just move on, and call me crazy for even suggesting a cordless electric chainsaw. There are some exceptions to the rules, and not everyone on a farm. Is planning to cut down all the trees on there property. Some just want to clean up the things around the house.
Which is where this impressive DeWalt chainsaw comes in. This is one of the best cordless electric chainsaws on the market. It's powerful and reliable, which are two key features you want in a chainsaw.
Surprising Power
This is something that really impressed me with this chainsaw. The 60V batteries gives this chainsaw quite a punch, and will handle a lot of the small tasks around the farm. This chainsaw will easily tear through 13 inch limbs.
Generally most cordless chainsaws do cut a lot slower then gas chainsaws. Which is sadly the case here again, but it did cut rather quickly for an cordless saw. I don't think the speed should hold this chainsaw back, it's still a quality chainsaw.
A Little Expensive
This is a rather costly chainsaw, which I can see turning some people off. This is the case of spending that bit extra to get a higher quality tool. DeWalt have put a lot of engineering into this chainsaw, and in particular the batteries.
The Batteries Are Excellent
At the time of writing this DeWalt are the only company that have 60V batteries, that can work in there 20V tools. As long as they're compatible. Which is something really impressive, with this saw. This is extremely useful if you have other DeWalt tools.
Charging Times
One of the most common questions for cordless chainsaws, is how long to to charge the batteries. Which is sadly the biggest downside of this particular chainsaw. Is that they went with the slower DCB115 charger. Which takes several hours to charge.
You can get a better charger, that can charge the batteries much quicker. But this will end up costing you more. So it's an option, whether it's a good one is really up to you.
The Specs
Battery – 60V MAX Lithium Ion
Amp Hour – 3.0 AH
Bar Length – 16 Inches
Weight – 12.2 lbs
DEWALT FLEXVOLT 60V MAX Chainsaw

Best Value For Money Chainsaw For The Farm
Echo CS-590 Chainsaw Review



Echo is one of those companies who if you've never used a chainsaw, you may not know them. If you have heard of them, then you will know they are responsible for some fine chainsaws. With this CS-590 being one of there best models in my opinion.
Super Comfortable
This is what impressed me with this chainsaw more then anything else. It's a powerful chainsaw, but it was how comfortable for long hours that I really liked. Using it for 6 hours cutting large logs into smaller pieces, was comfortable.
A bit part of this for me comes from the anti vibration handle that it has. While more chainsaws have some form of this type of thing. This is one of the few that I found it really noticeable. You want get the feeling in your hands when they're constantly vibrating. At least not for awhile.
Where Is It Made?
This is a common question for a lot of people, which is normally hard to find out. Thankfully that wasn't the case with this saw, and it's made in Japan. This is a really great thing in my opinion. There are a handfew of countries that I want a chainsaw to be made. With Japan easily being in the top 3.
Power Is Superb
The 59.8cc engine is pretty powerful, and can cut larger things then the Husqvarna below. When you add the 20 inch bar to this chainsaw it becomes a beast, and is able to handle some serious tasks.
If you know what milling is, you will know that it's the most stressful job a chainsaw can do. This is a chainsaw that can handle that task, which not a lot of commercial chainsaws are capable of doing. So there is no lack of power in this chainsaw.
One Word Of Warning
When doing some extra research on this chainsaw I did start seeing a concerning issue appearing. With a lot of people having great difficulty starting this chainsaw, after letting it sit for a bit. Normally I'd think user error. But I saw it enough that I had to mention it here. Chainsaws are expensive, and going in without all the information is bad in my opinion.
The Specs
Engine Displacement – 59.8cc/ 3.64 cu in
Dry Weight – 13.2 lbs
Bar Recommendations – 18 Inches Minimum/ 24 Inches Maximum
Oil Capacity – 10.2 fl oz
Fuel Tank Capacity – 21.8 oz
Echo CS-590 20 Inch Timber Wolf Chainsaw

Most Reliable Gas Chainsaw For The Ranch
Husqvarna 455 Rancher Review



If you've ever seen a chainsaw then there is a high chance it was a Husqvarna. They're a market leader for a good reason. Decades of making high quality chainsaws, which is what the popular 455 Rancher is. This is one of Husqvarnas best non pro saws in my opinion.
While it isn't a pro saw this saw does give it all it's got, to test some of the lower grade pro saws. Which is something that really impressed me with this chainsaw. While it may not have the pro performance, it's got bang for you buck quality.
Impressive Power
The one thing that will keep coming up with this chainsaw is the word quality. Husqvarna really spent the time engineering this chainsaw to be excellent. With it's 55.5cc engine being a big part of why this chainsaw, is widely applauded.
In terms of what you can cut with this chainsaw, it exceeded expectations. While the Makita below can out perform it, this beats gave it a hell of a shot. Cutting through a 27 inch in diameter red oak. I was really not expecting it to get through such a large tree.
Design For The Farm
One of the hardest things about living on a farm is how it can be unexpected, and tough. So what you want is reliability, so when something comes up. You're not stuck spending ages trying to get your tool to work. Reliability was clearly a factor when this chainsaw was made.
It starts extremely well, and easily. There is none of that pulling 10 or 12 times with this chainsaw. I would recommend using non ethanol fuel in this chainsaw. This will make a difference in performance, and keeping the saw healthy.
Maintenance Made Easy
Maintenance of a chainsaw is one of the most important things you can do. This will help keep your chainsaw running better, and for longer. It's easy to get the covers off of this chainsaw so you can get to it's internals. Which makes maintenance easier.
Since it is easy to get to the internals, it makes cleaning the chainsaw easier. Which is something that I really appreciate. If you maintain this saw properly, it will repay by being one of the best chainsaws you will use.
The Specs
Engine Displacement – 55.5 cc
Horse Power – 3.49 HP
Power Output – 2.6 kW
Weight Excluding Cutting Equipment – 13.2 lbs
Maximum Engine Speed – 9000 rpm
Recommended Bar Lengths – 20 Inch Maximum/ 15 Inch Minimum
Husqvarna 455 Rancher With 20 Inch Bar

The Best Chainsaw For The Farm
Makita DCS6421RFG Chainsaw Review



In my opinion this Makita is the best chainsaw for the farm. It's such a well designed chainsaw that makes it hard to pass up. I will give a warning this is a fairly expensive chainsaw. It's a professional grade saw, made in Germany. Which they have extremely high standards for there products.
The Power Is Insane
While there are more powerful engines out there, I don't think they perform as well as this one. Coming in at an impressive 64cc. Which will give you enough power to get through anything you come across. With what you can find on a farm, I believe this is extremely useful.
This is not the saw you will be looking for if you only plan on to cut a few small things. This is the type of chainsaw you get when you need thousands of hard working hours. Which is exactly what you'll get with this beast of a tool.
Comfort Is Important
Often overlooked when using a chainsaw, but comfort is extremely important. Since you can be cutting for hours, you don't want this to be uncomfortable. Some people might find this chainsaw a little heavy, but if you've worked a physical job. You shouldn't have a problem.
The chainsaw would just go and go, and never felt like it was getting tired. It's a very high quality tool. If you look after this chainsaw properly then you will have an amazing tool, for years to come.
Cost Or Efficiency
This is something you will need to weigh up. If you can afford this chainsaw, you will end up saving a lot of time. Compared to going with something cheaper, and taking longer to cut things. This comes down to your situation.
This is a very fast chainsaw that just tears through trees. It easily teared through some 18 inch in diameter trees in under ten seconds.
Starting Is Easy
If you've ever used a gas chainsaw before, then you know they can be difficult to start. This wasn't the case for me and this chainsaw. It would always start on the first or second pull.
While it didn't happen to me personally, it was mentioned to me on the forums. That they did have a lot of difficulty starting this chainsaw. So while I didn't experience it myself personally, this is something to consider.
The Specs
Engine Displacement (cu.in./cc) – 3.9 cu.in. (64 cc)
Power Rating – 4.7 HP/3.5 kW
Standard Guide Bar – 20 Inches
Chain Pitch – 3/8″
Chain Gauge – .050″
Fuel Tank Capacity – 24.5 oz
Oil Tank Capacity – 14.2 oz
Net Weight (w/o bar & chain) – 13.9 lbs
Makita DCS6421RFG Chainsaw

Do You Need A Professional Grade Chainsaw For The Farm?
This is one of those topics that is hard to find a full answer to. Since your situation will most likely be different to someone else. Which is what makes this so difficult to answer. So it's hard to recommend a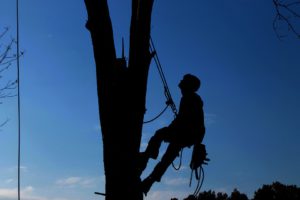 professional grade chainsaw.
Normally I'd say a professional grade chainsaw is for those who will be cutting large trees. But I'm finding this to not always be the case. A lot of people out there want just want high quality, so they don't need to keep replacing a saw every 2 years. So as a professional grade saw is a good choice here.
What you will be cutting is normally the best way to find an answer for this question. If you will only be cutting smaller trees like 10 or 12 inches in diameter. Then you won't need a professional grade chainsaw. Which is a good thing in my eyes, since they're expensive, and can cost over $1000.
Is Gas, Electric Or Cordless Electric Better For A Farm?
This again is something that does come down to your situation, and what you plan on cutting. If you won't be cutting farm from the house, then a corded electric is possible. Just as long as you're not planning to cut

anything to big. Tho I don't really recommend a corded electric for the farm, but if they suit your situation and budget. I do have some reviews of the best electrical chainsaws.
Battery powered chainsaws have come a long way over the years. So they're more viable then they use to be, but it will really depend on what you're planning on cutting. If you're planning on only cutting smaller things, then it's a good option. Especially if you don't want some of the issues that come with a gas chainsaw.
Most people will go with a gas chainsaw, and for good reason. It's a proven design that is pretty much the industry standard, so most people prefer them. So it's hard to pass up a gas chainsaw. The fact that gas chainsaws are more powerful is a great selling point. It gives them a lot more range, so you can do more with them.
Overall
I find it really hard to not recommend a gas chainsaw. Not needing to rely on charging a battery, or having extension leads is a big plus. The extra power is useful and will make life easier, if you ever need to cut something bigger then expected. So If you need to split something bigger then 12 inches, then a gas is the way to go in my opinion.
Do You Need More Then One Chainsaw For The Farm?
This is a question that doesn't get asked enough in my opinion. In all my years I've never met someone who takes chainsaws seriously only own one. Most of us chainsaw enthusiasts believe you should own multiple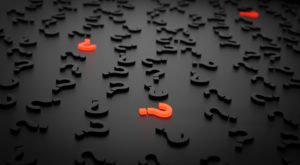 saws. It never feels one is simply never enough.
For me I think you should have more then one chainsaw. Maybe not start out that way, but eventually go to have more then one. Having multiple chainsaws can be expensive, but I find it more useful. Having the right tool for the job is crucial. So taking a 70cc 20 inch chainsaw to do small tasks is overkill.
So it would be better to have a 40 or 50cc chainsaw. So if you can afford having more then one chainsaw, then I highly recommend having more then one.
My Final Thoughts On Chainsaws For The Farm
In my opinion farm life can be extremely tough, and having tools are meant to make your life easier. So having the best chainsaws for your farm sounds essential to me. As to what is the best exactly? There is never really an answer to this question. As I always say, all our situations are different.
But if I had to pick the best it would hands down be the Makita on this list. It's a quality chainsaw that just tears through everything you put in front of you. While it may seem expensive, it is on the cheaper end for professional grade saws. If you can afford it, then I highly recommend it. But you can;t go wrong with any of the saws on this list.