I hope you love the products I've recommended below, just a heads up that as an Amazon associate, I earn from qualifying purchases. This means I may earn commissions on products bought via links on this page.
There are so many log splitters on the market in this day and age, finding the right one for you is becoming an ever increasingly difficult task. What I hope to do with my Brave log splitter reviews, is make your life easier. By answering a few difficult questions, are Brave log splitters any good? And are have they done enough to earn you hard earn finances.
These certainly aren't easy questions to answer and I don't think they ever will be. So I hope to give you as much useful info as possible, to help inform your decision. By finding out just how good the log splitters are, where they're made, a little bit about the company. These are all important in my opinion, so strap yourself in for my buyers guide on these Brave Log Splitters.
Where Are Brave Log Splitters Made
Where a product is made is becoming a more and more important question in this day and age. This is one of the few times that it is actually easy to answer this question. Most companies usually hide where they made, which generally means made in China. But not Brave, they made it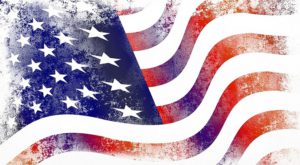 clear they're Made in the USA.
Why is this important? This is important for a few reasons in my opinion. You know you will be getting some quality parts, and not some random generic parts. Not just that, but you will be helping keeping more Americans employed. Which is something that we can all like.
A Comparison Of Brave Log Splitters
| | Ton Rating | Engine | Our Rating | Price Checker |
| --- | --- | --- | --- | --- |
| | 8 | Briggs & Stratton 148cc | 9 | Check Price On Amazon |
| | 26 | Briggs & Stratton 305cc | 9 | Check Price On Amazon |
| | 30 | Honda GC 189cc | 8.8 | Check Price On Amazon |
| | 37 | Honda GX 270cc | 9.5 | Check Price On Amazon |
There are a few types of Brave log splitters on the market, ranging from a small 8 ton unit, to an impressive 37 ton beast of a splitter. I won't be reviewing all the splitters they have available, for a few different factors. The main reason being I didn't get enough hands on time with some of the units. The fact that they didn't make this list doesn't mean they're bad by any stretch.
Brave 26 Ton Log Splitter Review
How Good Is The Brave VH1326VN Log Splitter



Brave have been around for a long time, and this splitter is one of the longest standing splitters in there ranks. While a few things have changed over the years with it, it's most basic of design is almost 20 years old. If that's not telling you something about the quality of this log splitter, or the quality Brave puts into there products. I don't know what will. It is one of the most reliable log splitters on the market in my opinion.
It is powered by a Briggs & Stratton 305cc engine that puts out 10 hp. This helps power it's impressive 2 stage 16GPM (Gallons Per Minute) hydraulic pump, which gives this a cycle time of roughly 14 seconds. This is something that I consider to be a sweet spot when it comes to larger splitters like this. It would seem most log splitting companies agree with me, since this seems to be the average cycle time for most of these larger splitters.
It also has two of my favorite features for a log splitter. It comes with a 2 inch ball hitch, so you can tow it, but only up to 35mph. It also has the ability to go vertical, which is one of the best features of any log splitter in my opinion. This really takes the back pain out of splitting woods. In a vertical position a log splitter can handle much larger logs then when it's in horizontal, which is a massive benefit in my opinion.
What I Like About The Brave VH1326VN
I'm really impressed with just how long this splitter has been on the market. It really shows just how reliable it has been over the years, and why it's still on the market today. It has been one of the easier log splitters I've had the pleasure of starting.
Being a 26 ton splitter allowed to to split all but the hardest, most knotted woods I threw at it. It can handle logs that are 25 inches in length which is a little higher then your average splitter. When it came to log diameter, it varied so much I don't have a straight answer. It didn't struggle against anything I put through it. It never slowed down on me, which really impressed me.
The Specs
Engine – 10HP/305cc Briggs & Stratton Vanguard 4-Cycle Engine
Low Oil Shut Down – Yes
Pump – 2 Stage 16 GPM Hydraulic Pump
Vertical – Yes
Max Log Length – 25 Inches
Towable – Yes
Brave 26 Ton Log Splitter

Brave EZ Split 8 Ton Log Splitter Review
A Small Splitter For Big Jobs



Not every splitter needs to be a 20 plus ton beast. This is where the impressive little 8 ton EZ splitter comes in. This impressive little unit managed to handle some logs I wasn't expecting to be able to. It managed to split some 15 inch in diameter oak logs, which I wasn't expecting. These were properly seasoned, and not very knotted logs I will say. But oak is still a hardwood, so it's impressive it managed that.
There is a lot I like about this small splitter, it's more then a reliable splitter, with it's Brave backed quality. It only weighs around 100lbs so it's not to difficult to put on the back of your truck if you need to. It's also very easy to wheel it around the yard as well. This extra bit of portability is something I really like, since I'm not always splitting close to home.
Even tho it is a smaller splitter, I've been really impressed with what Brave have got out of it. It's convenient Briggs & Stratton 148cc engine gives this more power, then most other smaller splitters on the market. The only other small gas log splitter I can think that may out do it, is the Champion 7 ton unit.
The Downside Of This Unit
There is one really big downside of this unit, that makes it hard for me to recommend to people. That is Brave has started to discontinue this model, so it won't be around for much longer. This is really disappointing, and the only reason why I don't 100% recommend this unit now. If it wasn't being discontinued I would be telling you to buy this now!
Brave EZ Split 8 Ton Log Splitter

Where To Get Brave Log Splitter Parts?
Like any tools, log splitters will one day break down. So finding replacement parts is crucial, especially when you're relying on your log splitter for wood! So where do you get log splitter parts? You have a few options here, with the two easiest being call them, or email them. You can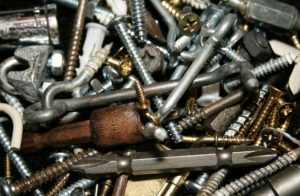 phone them on 800-350-8739. Or you can email them at sales@braveproducts.com. The last option is to find a dealer which you can do by going here.
This is something I really like about Brave with what they've done. They've given us a variety of ways to find what we need. This is one of the benefits of going with a larger company like Brave. I know a few times I've tried to find replacement parts for something, and the brand has zero ways of attaining them. I really commend Brave on this.
Why Should You Get A Brave Log Splitter?
There are a few good reasons why you should get a Brave log splitter. They produce a lot of quality tools, that stand the test of time. I've heard several stories of grand parents passing down there 20 Year old Brave log splitters to there kids, or even grand kids. They build there equipment to last the test of time in my opinion. At the end of the day reliability is more important then power, what's the point of power if your splitter doesn't work.
So they make quality tools, and make there log splitters in the USA, what other reasons are there to choose Brave? Those are already pretty great reasons to choose Brave, but the one selling point I really like. Is how available they make replacement parts. They understand how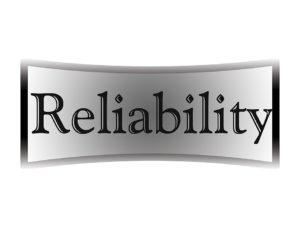 frustrating it can be. Not being able to find replacement parts, or licensed mechanics to fix your log splitter. For me this are the most important things a company can have. And Brave have ticked all three check boxes.
I think a lot of people will really like there splitters, and how they are designed. They are owned by Iron and Oak who are known for some incredible log splitters. They do share some similarities in there parts, and technology which is a big selling factor for me. Having such high quality parts, and a company like that backing them. Means that you will be getting reliability.
My Final Thoughts On Brave Log Splitters
While I wish I got more hands on time with all 4 of these splitters, there is something that they all had in common that really impressed me. Which is Brave make extremely high quality machines, that are some of the most reliable on the market in my opinion. I just wish they weren't discontinuing the smaller 8 ton splitter. It really impressed me with what it could do for an 8 ton unit.
I would of liked to of got more time with the 37 ton unit the most, since I like the bigger models. Hopefully in the future I get the chance to try it again, and review it properly. The biggest thing to take away from all this, is you can't go wrong with Brave as a company. They really seem to care about there customer base more then most. Brave has really impressed me with what they have done with there machines. I hope they keep going forward and introducing more models, just so I can get the pleasure of using them.