I hope you love the products I've recommended below, just a heads up that as an Amazon associate, I earn from qualifying purchases. This means I may earn commissions on products bought via links on this page.
When looking for a commercial log splitters, you want the best! Which is what you will find here, the best commercial log splitters on the market. We here at splitwoodclub have done countless hours of research to help just what is the best. We know just having power isn't the only thing a log splitter needs, to be a commercial splitter.
If all you needed was power, these types of log splitters wouldn't cost as much as they do. They need to not only be powerful, but they need to be reliable, and fast. This is even more true if this is the tool that your company is relying on, to get you through the day. You can't afford to have it break down, and be out of commission for several hours, or worse weeks. So join us in finding out just what are the best commercial log splitters are in this buyers guide.
The Best Commercial Log Splitter On The Market
NorthStar Horizontal/Vertical 37 Ton Gas Log Splitter



If you want a powerful splitter that will handle anything you put in front of it? Then this is the splitter for you, it will handle anything you put in front of it. This wood splitter is powered by a personal favorite engine of the mine, the Honda GX390(389cc). I have met a lot of people who won't look at a splitter if it doesn't have a Honda engine. This engine is a big selling point for me, it's very reliable and provides plenty of power.
There Wouldn't be much point in having a powerful engine, if you don't have a good pump to go a long with it. You should consider the pump and engine the brain and heart of a log splitter, you want them both to be great. I know a lot of people will like this pump, since it is a high quality American made pump. It has a 16Gpm (Gallons Per Minute), which gives this splitter a rough cycle time of about 14 seconds. Which is great when you pair that with 37 tons for force.
When it comes to this level of log splitter I don't think there isn't much you can't split. This is even more true when you factor in, the ability to split vertically. With as much force and speed of this splitter, then adding the ability to split logs vertically. This really does remove any worry in splitting capabilities in my opinion. This is the best log splitter on the market in my opinion, it's powerful, fast, reliable, and made out of quality components. Tho it still has even more to offer.
This Log Splitter Has 3 Variations
This is something I really like about NorthStar, giving you options for your splitters. This particular model has three variations, which can effect the price and performance. The three variations are a smaller Honda GX270 engine model, the version above, and the model above with a log lift. All three are great machines that provide 37 tons of force. With this level of force you will be able to get through logs that are 24 inches in diameter, with some larger logs as well.
The model with the GX270 engine is the "budget" version of this log splitter, that has the same amount of splitting force. Since it is a smaller engine, it obviously has engine displacement (cc) coming in at 270. Not only this it does also have less torque, compared to the other models. It also has a lower oil reservoir coming in at 9 gallons, compared the other two. This doesn't make it a bad splitter by any stretch.
The last model is what I like to call the lazy mans log splitter. When you combine everything of the first log splitter, then add a log lift to it. There is almost nothing the splitter can't do for you. If only it could roll the log onto the lift for you! You do lose the ability to split vertically with this log splitter, which is a bit of a negative in my book. It is also on the more expensive side, so if you're on a budget this might not be the splitter for you.
In my opinion you can't go wrong with any of these three splitters. They all exceed at what they do, and will split better then most other splitters on the market.
The Easiest Starting Commercial Log Splitter
RuggedMade 37 Ton Gas Log Splitter With Electric Start



When it comes to commercial grade log splitters, anything that increases quality of life is a plus in my books. Which is what you get with this splitter and it's electric start. You know how with a gas engine, how they can be a pain to start. This is especially true in the colder months. Thanks to the electric start on this splitter, it removes this problem. Making this a great feature, that adds even more value to this impressive machine.
It is powered by a 301cc Raven OHV 4 stroke motor, with a 16 GPM 2 stage pump. Unlike the Northstars pump, I don't know where this pump is made. Tho it has been very reliable for myself and many others out there. In terms of what it can split, it's also very similar to the Northstar above, rated for 24 inches in diameter. Tho like most splitters you can split things larger then manufacture specs.
I really like the 4 way blade on this splitter a lot, especially how they aren't welded on. So if you only want to split a log in two, you can. Having a 4 way blade is extremely useful either way, it helps reduce overall splitting time. This splitter also has a cycle time of roughly 14 seconds when you're splitting a 24 inch log. This is a littler lower if you're splitting something smaller.
What I Like About The RuggedMade 37 Ton Wood Splitter
While I have a personal preference for Honda motors, I was really impressed with the engine on this splitter. It also has a pull start option as well if you choose to use it, which I did test. Apart from some of the usual issues with a gas engine, I find it fairly easy to start. Even more so when it was warm. To me there isn't much more this splitter could do, to be the perfect log splitter. It's extremely easy to use, and splits really well, and reliable. Even if something does go wrong, finding replacement parts is one of the easiest things I've ever seen.
It does have an option with a log lift, which is something else I like. But it' extremely expensive, and only for people who aren't worried about money. You can find it here if you're interested, but I couldn't recommend it on price alone at the moment.
The Fastest Commercial Log Splitter On The Market
Power King 34 Ton Kinetic Log Splitter



Sometimes it's better to have power over speed, and sometimes it's vice versa. Then Power King comes a long and said why not both! Which is what you get with this incredible log splitter. This is one of the fastest log splitters on the market in my opinion, it will easily split logs faster then anything else on this list. This is thanks to it's incredible cycle time that kinetic splitters are known for, with this model coming in at 3 seconds!
So at that speed surely there is  a downside in terms of power? This is not the case, since the logs get hit with an incredible force. It still splits larger logs, and one of the few times a manufacture has got there numbers right. With this splitter you will be able to handle logs that are 24 inches long, and 30 inches in diameter. While the other splitters on this list can do that, this is the only one that states it in it's specs. So it's fast and splits large logs, There isn't much else you could want, in my opinion.
The engine on this unit is a 7 hp Kohler engine, that was designed for high performance. Which is exactly what this machine delivers. So is there any downsides to this unit? The lack of instructions for this splitter will be an issue for some people, who don't have much experience with log splitters. The log splitter does seem to vibrate quite a bit, and some people have reported that you need to make sure nothing has come loose. While this hasn't happened to me, it has happened to enough people for me to mention it.
What I like About The Power King Log Splitter
The speed of this splitter is just insane, if this is the splitter you're company is relying on. This will help increase production in my opinion. You will easily split 4 cords to 1 with this splitter. I was also really surprised with just how much this could split, in terms of log size. I wasn't expecting it to handle 30 inch logs, but it did. A vertical hydraulic splitter will still split larger logs tho.
Being a non hydraulic splitter does remove a certain amount of maintenance you would normally have to do. Since there are no hoses you don't have to worry about leaks. So yet again this log splitter saves you even more time.
American Made Commercial Log Splitter
Brave 37 Ton Log Splitter



In this day and age it's getting harder and harder, to find log splitters that are made in the USA. So I jumped at the chance with this Brave log splitter. I was extremely happy when I saw the Honda GC190 engine, that is always a great way to start an impression. While this is a good engine, it is a fairly small engine for a 37 ton unit. Which does mean it doesn't split as well as the models above. I'm actually impressed they managed to get 37 tons of force out of this engine.
The pump is the smallest on this list only being a 13GPm pump. Which you would expect slower cycle times with this, but to my surprise it wasn't. Brave are to be credited with there impressive engineering. They have managed to get more out this set up then almost any other company I have seen. While it can't split the largest logs at high speeds, it still handles a decent amount. It does come across on the smaller side of commercial log splitters, in terms of power.
So why should you choose this splitter? Personally the only reason I would go with this splitter over the Northstar, or Ruggedmade. Is that it is American made, which is I know is important to a lot of people. Don't get me wrong it's a great splitter, I just don't think it's as good as the other two I mentioned. But if you really want an American made log splitter, then this is a solid option. That won't cost you $6000 like a lot of other American made splitters.
What I Like About The Brave Log Splitter
I'm really impressed with just what Brave was able to accomplish with this splitter. I didn't think the GC190 engine would be able to get enough power for 37 tons of force. Let alone at that speed. So I can't help be really impressed with what they have done. It's a really solid log splitter that you can rest easy knowing it's American made.
Commercial Wood Splitter On A Budget
Dirty Hand Tools 30 Ton Gas Log Splitter



While this isn't the most powerful splitter on this list, it will still split most things you throw at it. Thankfully DHT have made the smart decision of making this a vertical splitter. So it can split those larger logs, it can't handle in a horizontal position. One of the things I didn't really mention is how in a vertical position. It takes the back pain out of lifting logs onto the splitter, so it's great if you're unable to do so. Another great reason why all splitters should have a vertical position.
This log splitter also hits one of my personal requirements of being a good splitter. Which is it has a 5.2 hp Honda GC190 engine. While not as good as the GX390 or the GX270, it's still a damn fine engine. Being a smaller Honda gas engine makes this thing really easy to start up. Which is something you want in your log splitters.
What surprised me was the pump on this unit, I was expecting it to be lower. It's a stage 2 15GPM pump, which is a really decent GPM pump. This puts it on par with the Northstar, and RuggedMade splitters, when it comes to cycle times. Putting it at 14 seconds as well. This really impresses me on this larger splitters, I was expecting them to be slower.
What I Like About The DHT Wood Splitter
There really isn't a lot I don't like about this splitter. I didn't have any issues when using this splitter, and have had no complaints from any I asked about it. Making it one of the more reliable splitters on the market in my opinion. When you spend this kind of money, reliability is something I value highly. Which is what I got with this splitter. This is a splitter I would recommend to practically anyone, who wants a strong, reliable splitter.
What To Look For In A Commercial Grade Splitter?
When you're talking commercial grade log splitters, you want the best of the best. This usually comes at a high price point, so it's definitely not for your average consumer. There are a lot of things to look for in these kinds of splitters. As I said the most obvious is power, and speed. Then you want reliability, there isn't much point if it only splits 3 logs and stops. This gets more difficult when you add in all the different types of splitters gas, electric, hydraulic, or kinetic. So finding the best for you is indeed a difficult choice.
For me it's best to work out the pros and cons of all the types, and even if I don't get an answer. I've still narrowed down the choice drastically.
Gas Or Electric?
Normally this is a pretty fair argument with both having there pros and cons. But in terms of commercial splitters, electric just doesn't have much of a chance in this situation. The biggest reason it doesn't really stand up, is that electric is lacking in the power department at the moment.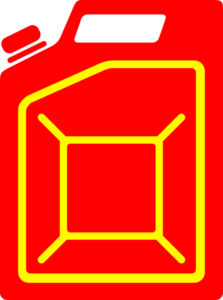 Don't get me wrong there are some decent electric splitters on the market, that I'd recommend to people.
I just don't think there are any out there at the moment that come close to the ones on this list. One of the best electric log splitters is a 22 ton electric by Swisher. But 22 tons isn't really enough for a commercial wood splitter in my opinion. Which is why gas still has the heavy advantage in this circumstance. Tho I do believe within the next decade, electric log splitters will out do a gas splitter. They already have come a long way in there short time.
Hydraulic vs Kinetic
Now this is an interesting discussion since it's not as straight forward as you think. While kinetic splitters have been around longer, hydraulic have been the market leader since being invented. But recently kinetic have been making a strong come back, which I think is thanks to companies like Power King. Which is what has made this discussion interesting, it's no long just speed vs power.
If it was speed vs power it would be much more simply, since hydraulic usually can split larger logs. While kinetic chews hydraulic cycle times and spits them out. But it's not that simple anymore since we are getting kinetic splitters, that can handle logs a hydraulic can just as easily. Meanwhile it's hard to find a splitter under a 10 second cycle time, let a lone 10 seconds and over 20 tons of force. So it certainly seems like kinetic is the clear winner at this point in time.
There is one thing that that still separates the two in my opinion. That is I don't think kinetics hold up as well as a hydraulic splitter. Which is funny since more things can go wrong with a hydraulic splitter. While I have no concrete evidence of this, it is something that I have noticed after reviewing so many splitters. This may just be a coincidence but I find it hard to deny with what I've seen.
As to which should you choose? That is something I can't answer, since you will have different priorities to me. But if I had a recommendation I would go with the more reliable hydraulic log splitters. If you treat it well, and do your maintenance, you will have a great tool for years to come.
Brand Power
This is something that is often overlooked when people make there log splitter purchasing decisions. The brand of your log splitter is more important then most people give it credit for. Sometimes going the cheaper unknown brand will cost you more in the long run. While this may come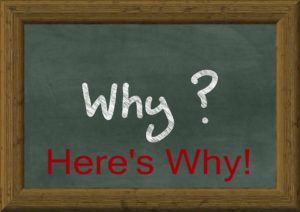 across as common sense to most people. The reason why might not be what you're expecting.
The answer is simple, and that's spare parts, and licensed mechanics. Let's say you go with a more unknown brand, and the pump goes, or something in there in house engine breaks down. Finding replacement parts might be next to impossible, and if your warranty is out. There isn't much chance in getting it fixed, without costing a small fortune.
But say a company like RuggedMade, who make there replacement parts easy to find online. When something does eventually goes wrong, finding the part to fix it will be much easier. This is something I find to be just as important as the splitting power of a splitter.
Finding a licensed mechanic is another one of these things that's more important then one realizes. If you're not the most mechanically minded person, fixing the splitter may not be an option for you. So a more popular brand will have more dealerships, or partnerships with local mechanics. Which won't void your warranty.
My Final Thoughts On Commercial Log Splitters
This has been a fun reviewing process, it's not every day I get to use so many amazing splitters. Overall I don't think you could go wrong with any of the splitters on this list. Some are better suited to certain situations, but they're all great in there own right. I believe there is something for everyone on this list. If you need power, speed, or on a budget. There is something for everyone I believe.
But if I had to pick I would find it hard to go pass the NorthStar offerings. They are some of the finest log splitters I have used. Not only that, that have a variety of options you can choose. This is something I personally like, the more options the better in my opinion. It's pretty close between RuggedMade, and Power King tho. The RM was reliable, and the speed of the PK was incredible. These are what I consider to be the best commercial log splitters on the market.